World's First Gold Dispenser by Goodboy(m): Mon 31, January, 2022
There are ATMs in Dubai that dispense gold.
The ATMs are called Gold to Go. These ATMs dispense items made of gold and 10-gram gold bars. The ATMs also dispense pendant-like gold items that have kangaroos, maple leaf, etc., embossed on them.
The ATMs are fortified with sophisticated military grade protections like bullet proof, anti-explosives, surveillance cameras, and theft alarm system.
As you can see from the picture, each gold bar is sealed in plastic with an anti-counterfeit hologram label, and comes with a description of its purity and price per gram, as well as information about the sale and the company's 10-day return policy.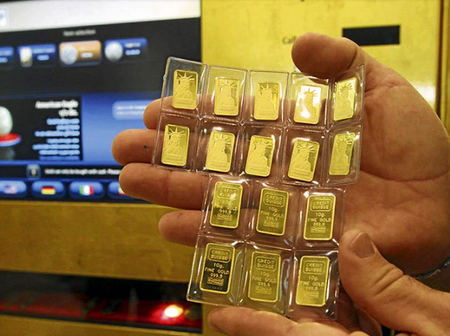 Twitter ® YouTube ™ Instagram ℠ LinkedIn
Copyright © 2019 - 2022 ESPY. All rights reserved. See How To Advertise.
Disclaimer: Every Espbase member is solely responsible for anything that he/she posts or uploads on Espbase.