Only a fraction of all the websites out there are leveraging the best tactics to promote themselves.
And here's a secret: Many of them don't cost a dime.
If you're getting your website off the ground and don't want to sink all your money into ads, pricey software, or a marketing team, you don't have to.
Instead, focus on these 12 effective—and free—ways to promote your website.
1. Create an SEO Strategy
Search engine optimization (SEO) is one of the best ways to promote your website on Google and other search engines.
It has the potential to return huge results. Without costing any money.
In fact, a 2023 Semrush study found that 46% of business owners and marketers name SEO as a leading success factor in content marketing.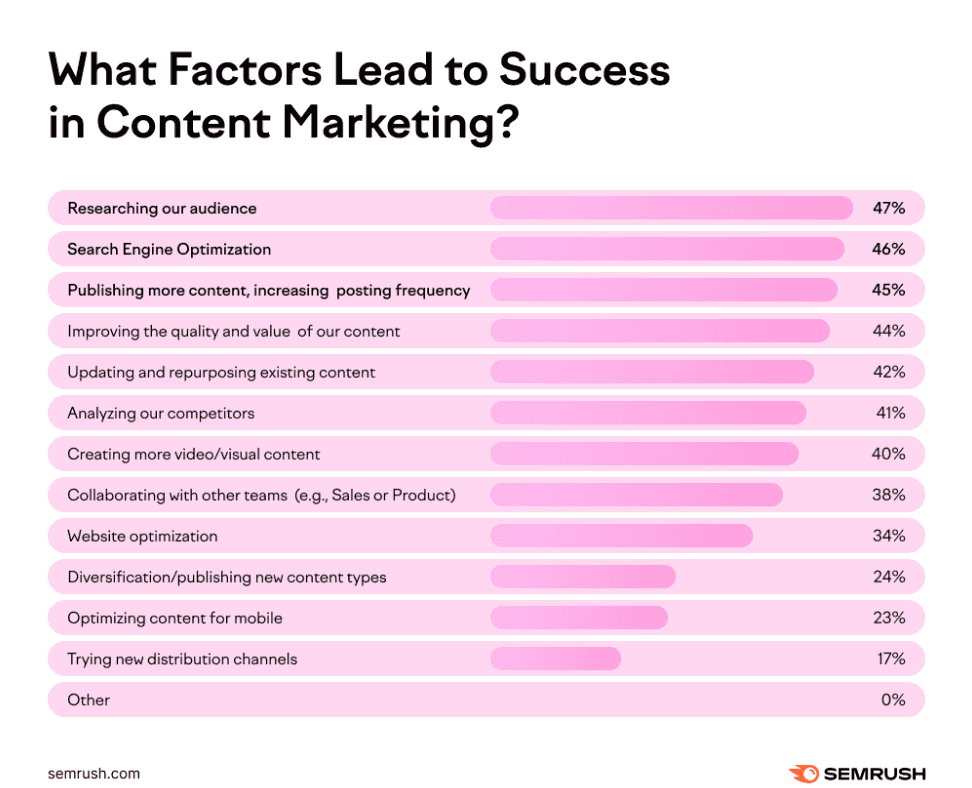 Unlike pay-per-click (PPC) advertising, which lets you bid on keywords for higher placement on the search engine results page (SERP), the success of your SEO strategy is based on the quality of your site's content. Not how much money you spend.
If this is all new to you, don't worry. Let's start by defining SEO.
What Is SEO?
SEO is a set of processes aimed at increasing your site's visibility in search results.
The higher your site appears in the search results, the more users can find your website.
Here's how it works.
Search engines exist to help users find high-quality content relevant to the topic they're interested in. That's why the SERP lists high-quality, relevant websites with good user experiences near the top. Where users are likely to see them.
You can achieve a more visible ranking in the SERP by taking specific steps to help search engines recognize that your site is high quality, relevant, and focused on providing a good user experience.
Here are a few of those steps:
Submit an XML sitemap: An XML sitemap is essentially a map of your website that helps search engines understand what content is on your site. Creating and submitting a sitemap is a key step to helping search engines find and rank your site's pages. 

Perform keyword research: Keywords are the words or phrases a user types into the search engine to find what they're looking for. For example, a home baker might type the keyword "how to make gingersnap cookies" into Google in an effort to find a recipe. Doing keyword research helps you analyze what your target audience is searching for. Then you can create content that satisfies those needs.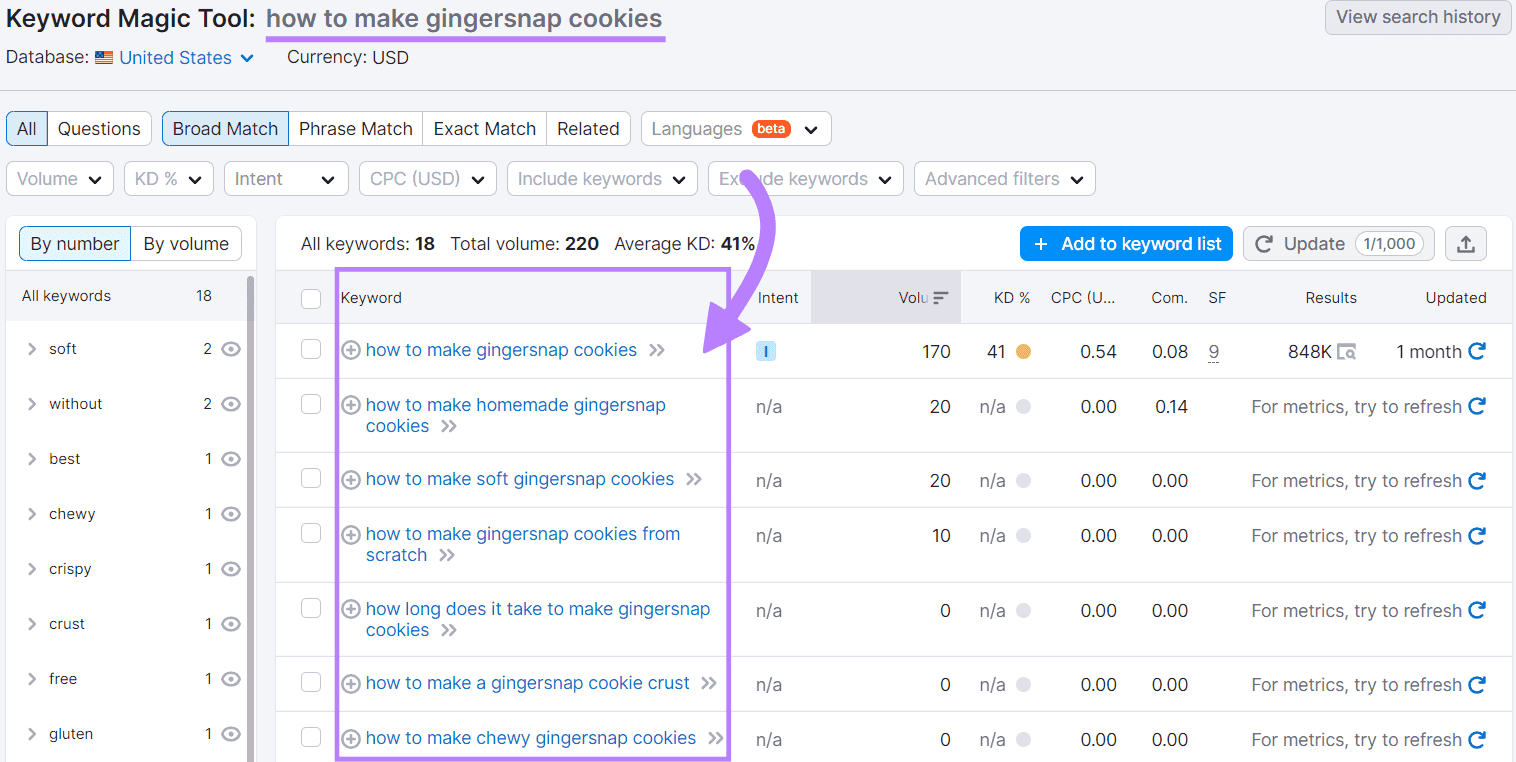 Analyze search intent: Search intent is the motivation behind a keyword. Does the user want to learn something? To buy something? To find a specific store or website? In the "how to make gingersnap cookies" example, the intent is informational. Meaning the user wants to be taught something. Analyzing the search intent behind keywords helps you give users what they want.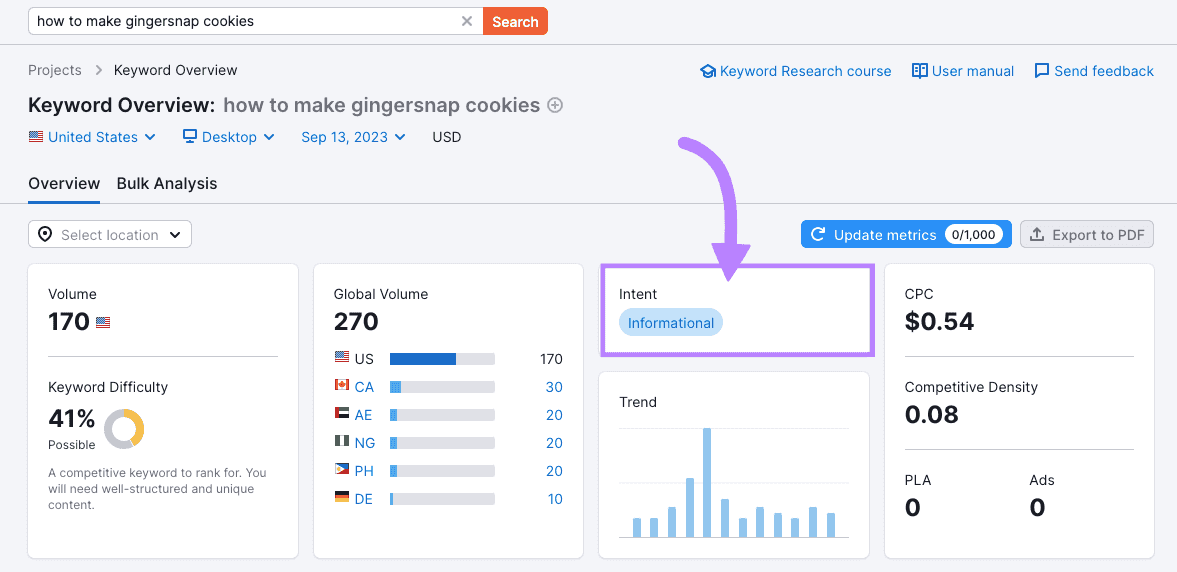 Provide great content: Once you know what keywords your target audience is searching for. And why. It's time to deliver. Create useful content—whether that means videos, articles, tools, or graphics—that gives users what they're looking for.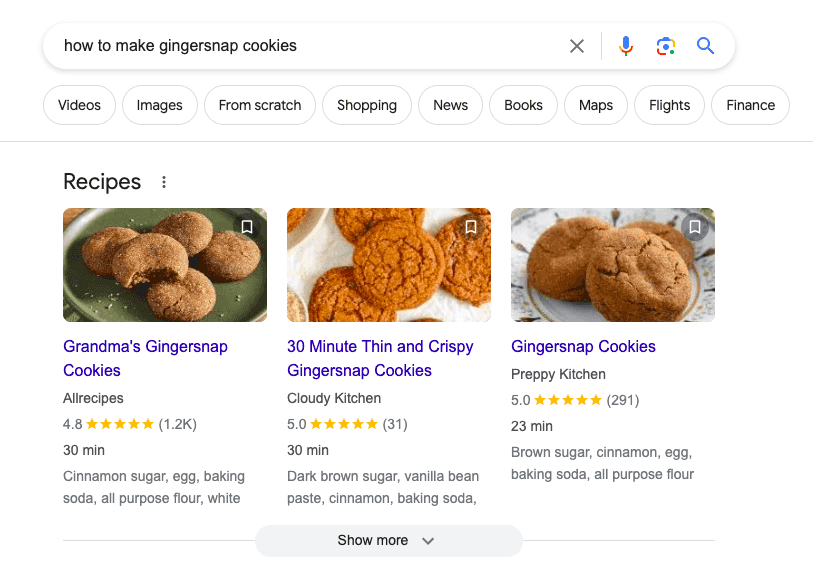 Build links: A pillar of SEO is authority. Authority is how strong your website is in the eyes of Google (or other search engines). Getting links—having relevant websites link to your website—is a mainstay of building SEO authority. We'll explain some link-building techniques later on.
Pay attention to technical SEO: Technical SEO is the process of optimizing your site for visibility, indexability, and user experience. It includes tasks like creating an SEO-friendly site structure, fixing crawling and indexing issues you find in Google Search Console, making your site mobile-friendly, and more.
The more effectively you implement proper SEO techniques, the higher your site can rank for relevant searches. And the higher your website ranks, the more traffic you can get.
Note: We'll be focusing on promoting your website on Google specifically. But these practices can improve your visibility across non-Google search engines as well.
How to Create an SEO Strategy
An SEO strategy gives you a roadmap for improving your visibility in search results. It should uncover your target audience's needs and identify ways you can satisfy those needs.
The basic components of an effective SEO strategy are:
Assessing your website's performance
Analyzing your competitors' SEO strategies
Establishing SEO goals and metrics
Identifying topic clusters and keywords to target
Optimizing your on-page and off-page SEO (more on these later)
Fixing technical SEO issues
Monitoring your progress
We'll cover some of these more in-depth below.
To develop your full SEO strategy, you can use this SEO strategy template and how-to guide. 
2. Start a Blog
Starting a blog is a great way to provide users with a valuable, free resource that cements your website's position as an authority within your niche. One worthy of high rankings on Google.
High authority and rankings can translate to a substantial amount of organic (meaning unpaid) traffic like you can see in the image below:

SEO-based blogging can:
Increase your website's authority with search engines and users
Establish your voice within the industry
Generate leads
Increase conversions
Expose areas of interest within your niche through research
The key to creating a successful blog is in providing high-quality content. That answers the questions users are asking.
Tip: Keep in mind that many internet searches represent questions the searcher has, but they may not be phrased like a question. For example, a search for "best rain boots" is really asking "what are the best rain boots?" Just in fewer words.
To identify the questions your target audience is asking, open the Keyword Magic Tool. 
Enter a keyword related to your niche.
Let's say you run a baking website. You can start by entering the keyword "cake."
Then, click "Search."

The Keyword Magic Tool will return a list of keywords sorted by keyword search volume (the average number of searches for that term each month).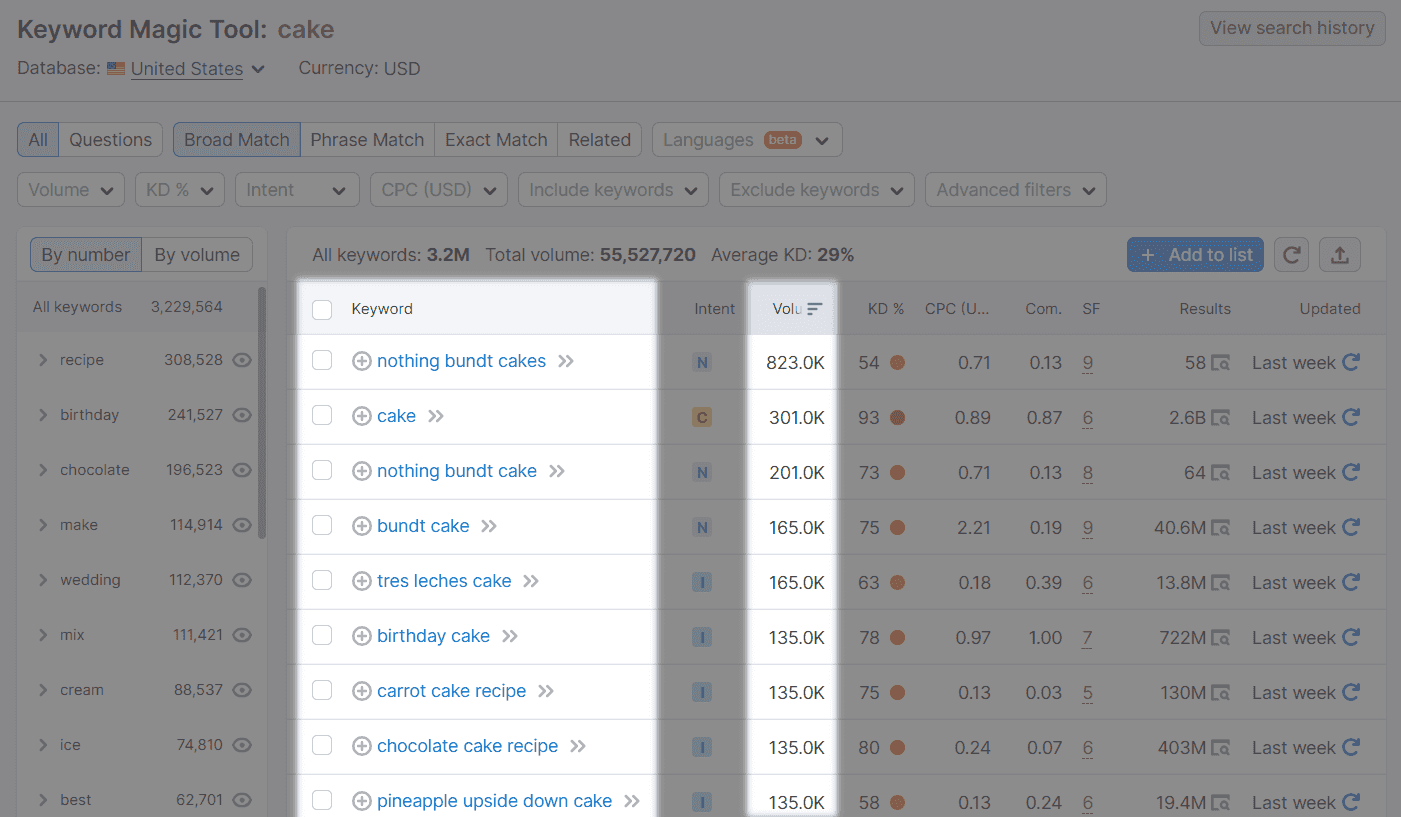 Use this list to better understand what searchers want to know about your niche.
In the example using the keyword "cake," we can see searchers are interested in the brand Nothing Bundt Cakes. And they're also looking for information on and recipes for specific types of cakes.
To get further inspiration, toggle the "Questions" tab.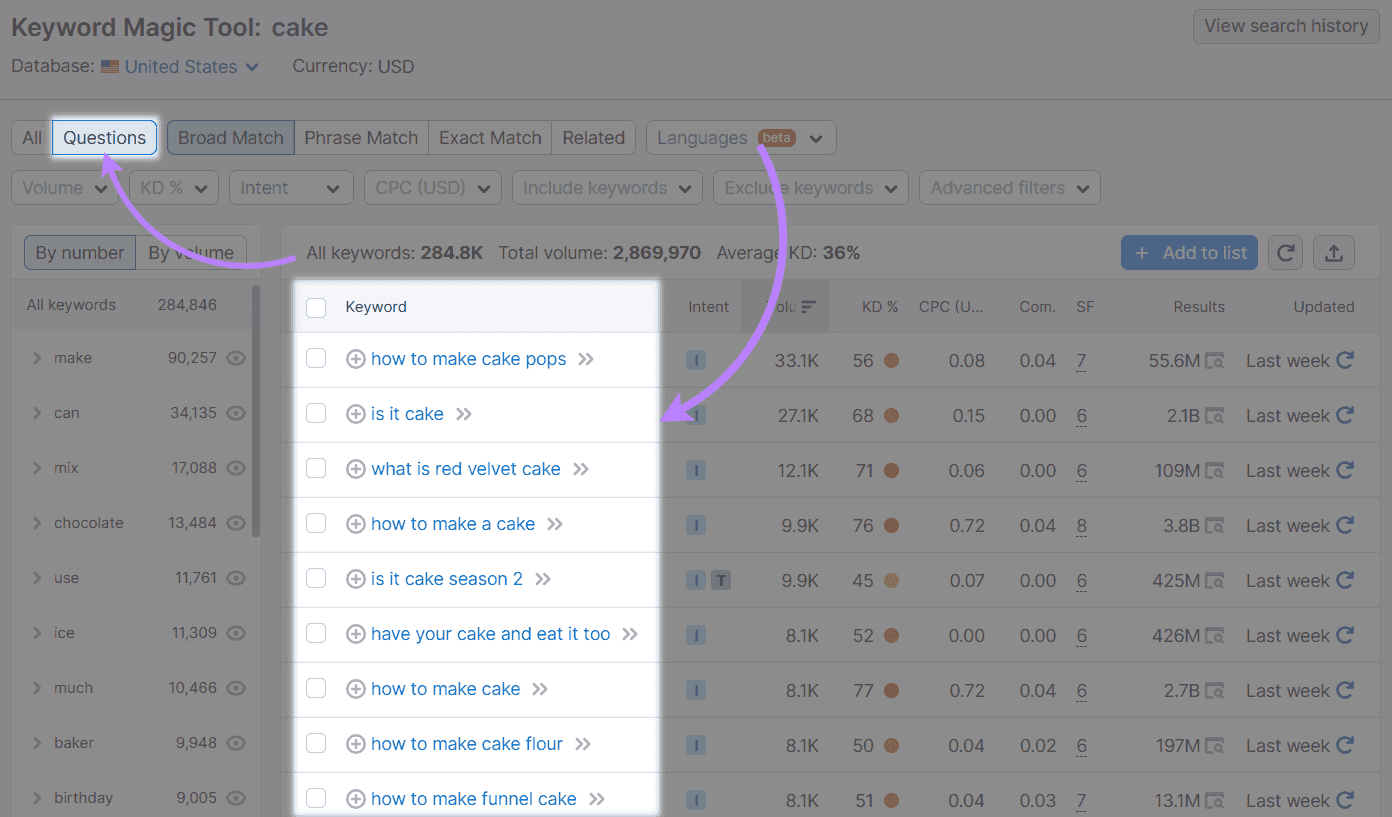 Here, you'll find more examples of specific questions users are asking about your seed keyword.
In our example using the keyword "cake," we find out searchers want to know more about how to make cake. They're also interested in the Netflix show, "Is It Cake?" Which features talented artists making replicas of everyday objects out of cake.
Compile a list of questions relevant to your website. Then create blog content that answers those questions. That way, you can appear in results for these searches.
3. Target Easy Keywords
Strategically including keywords in your blog content is a great way to get that blog post to rank high in search results.
If your blog is new, set your sights on keywords that don't have very much competition. Meaning they have fewer websites competing to rank for those search terms. This gives your blog a better shot at ranking highly and bolstering your site's SEO quickly.
To find keywords in your niche that should be easier to rank for, go back to the Keyword Magic Tool. Notice the column labeled "KD %" on the results page. 
KD stands for Keyword Difficulty. Which is our metric tells you how much effort it would take to rank in Google's top 10 results for that keyword.
Using our "cake" example, we find that "a lemon cake to die for" falls under the "very easy" category. Which means there are fewer domains targeting that keyword. Giving your website a better shot at ranking for it.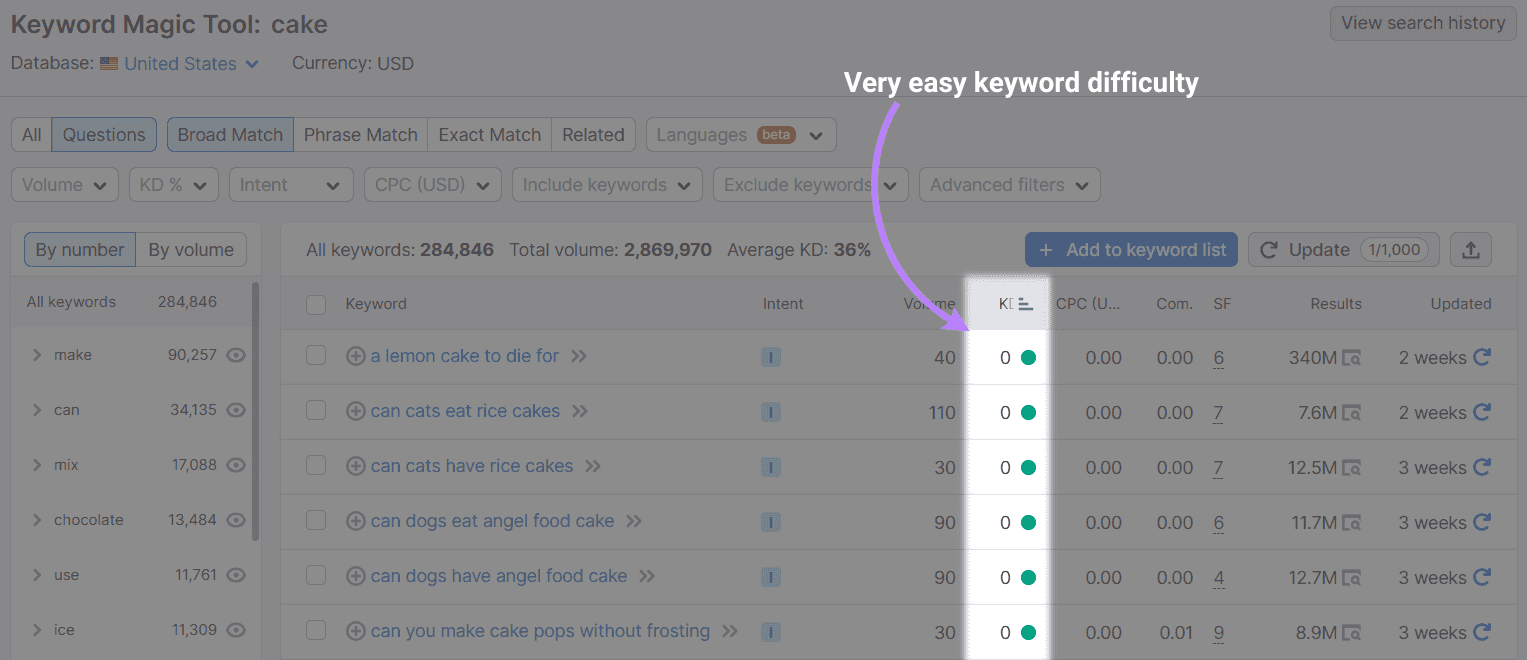 To target less-competitive keywords, focus on those with a KD % of 29% or lower by selecting the "KD %" dropdown menu. Then set 29% as the maximum.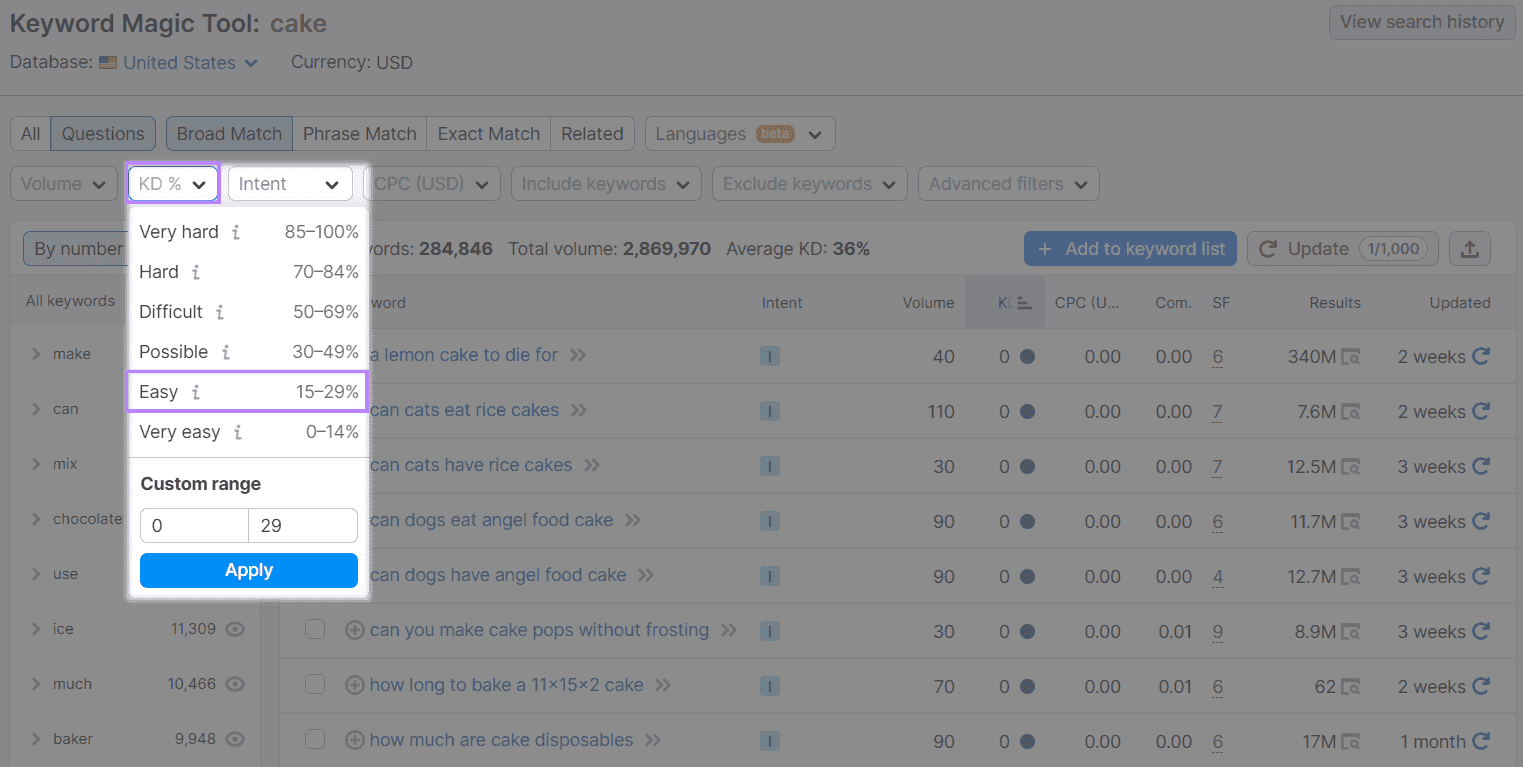 Now you have a list of less-competitive keywords to incorporate in your blogs. Time to start writing.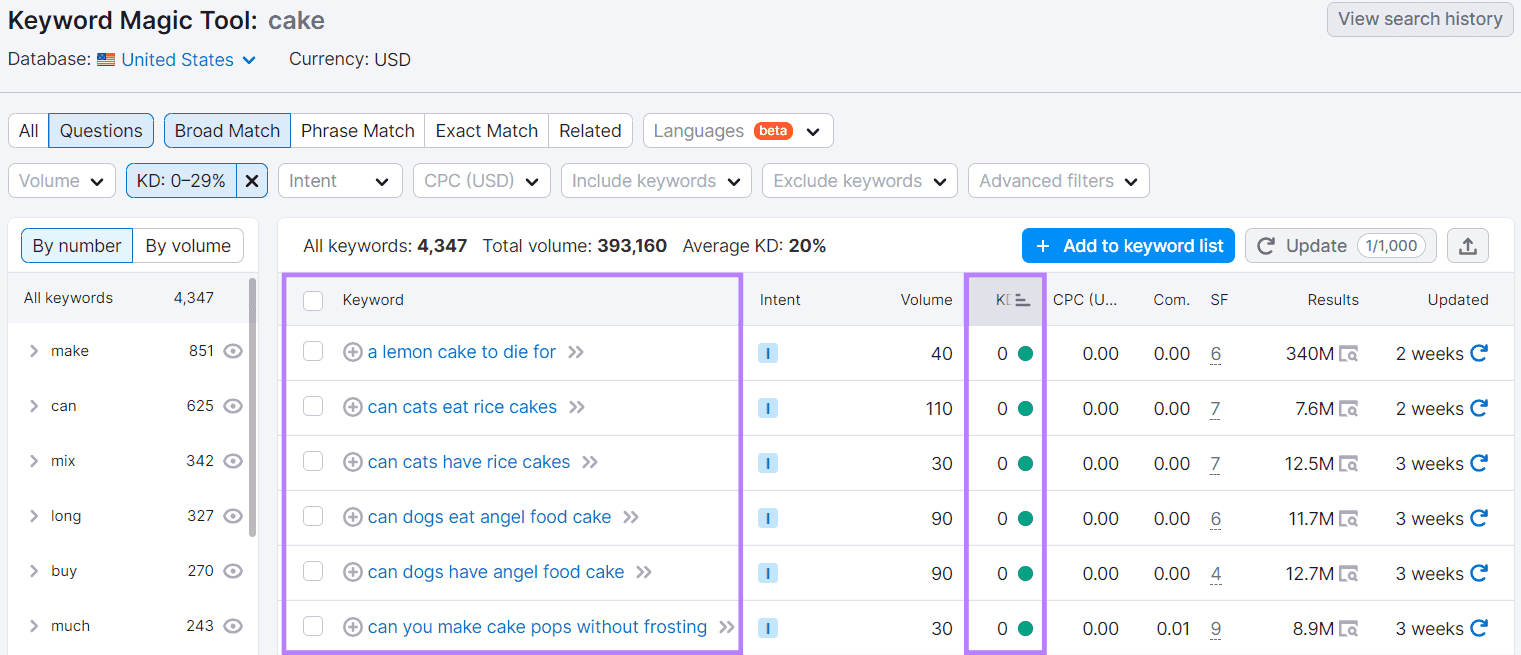 As your SEO success and brand authority grows, you can focus on incorporating more difficult keywords into your blogs.
Get Keyword Suggestions
with the Keyword Magic Tool, the Biggest Keyword Database on the Market
4. Improve Your On-Page SEO
On-page SEO (also called on-site SEO) is the process of optimizing what's on your website—content, headings, title tags, internal links, etc. Optimizing your on-page SEO can help you rank higher on Google, which can lead to more traffic for your website. 
Here's why.
A search engine can only prioritize your site within results if it knows what's on your pages. Google uses all this information to determine how relevant your site is to a specific search query. Then ranks you accordingly when someone searches related terms.
On the other hand, off-page SEO refers to actions you take off your site to improve your rankings. For example: building backlinks and engaging with social media.
Here's an idea of what elements fall under on-page SEO vs off-page SEO: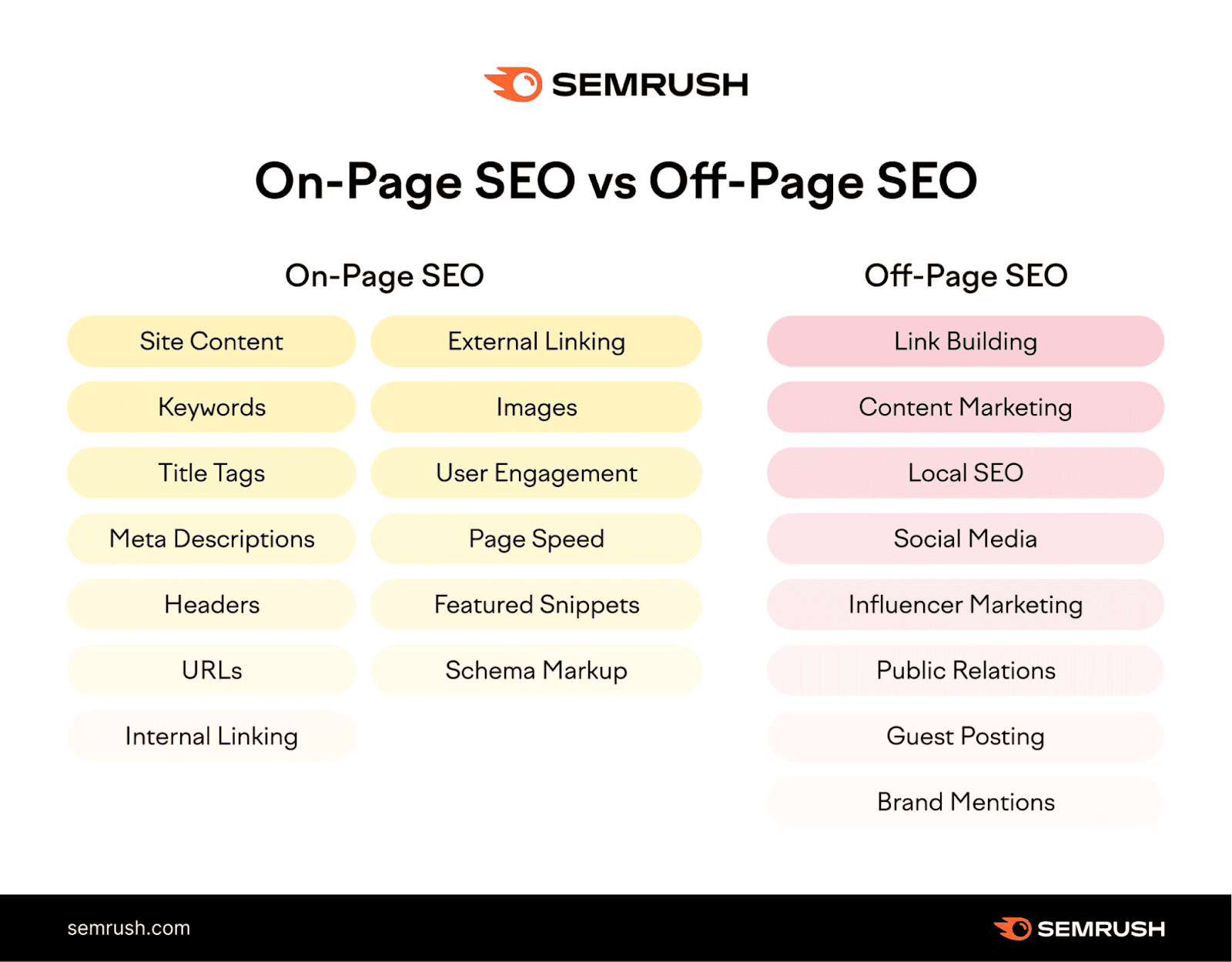 To optimize your on-page SEO, focus on:
Writing high-quality, relevant content
Incorporating your keywords strategically throughout your content. Target keywords should appear in your H1, subheadings, and in your introduction if possible.
Making sure every page's title tag (the HTML code that indicates the title of a webpage; shown below) is unique, 60 characters or less, and includes the primary keyword

Writing meta descriptions (brief summaries of webpages that are displayed in the SERP) that capture your audience's attention and accurately reflect the content of the page
Using headings and subheadings to structure the content on your page for easy reading
Using simple URLs that are easy for the reader (and Google) to understand
Implementing an internal linking strategy that helps Google understand your site's structure and visitors easily navigate your site. Internal links are links from one of your website's pages to another page within your site. 
Adding alt text to your images. Alt text is a description of an image that will display if the image itself cannot or be read aloud by a screen reader. You can see which images are missing alt text using the Site Audit tool. Click the "Issues" tab. Then click "Warnings." Search the term "alt" or "alt attributes" to see whether you have warnings for missing alt attributes—like alt text.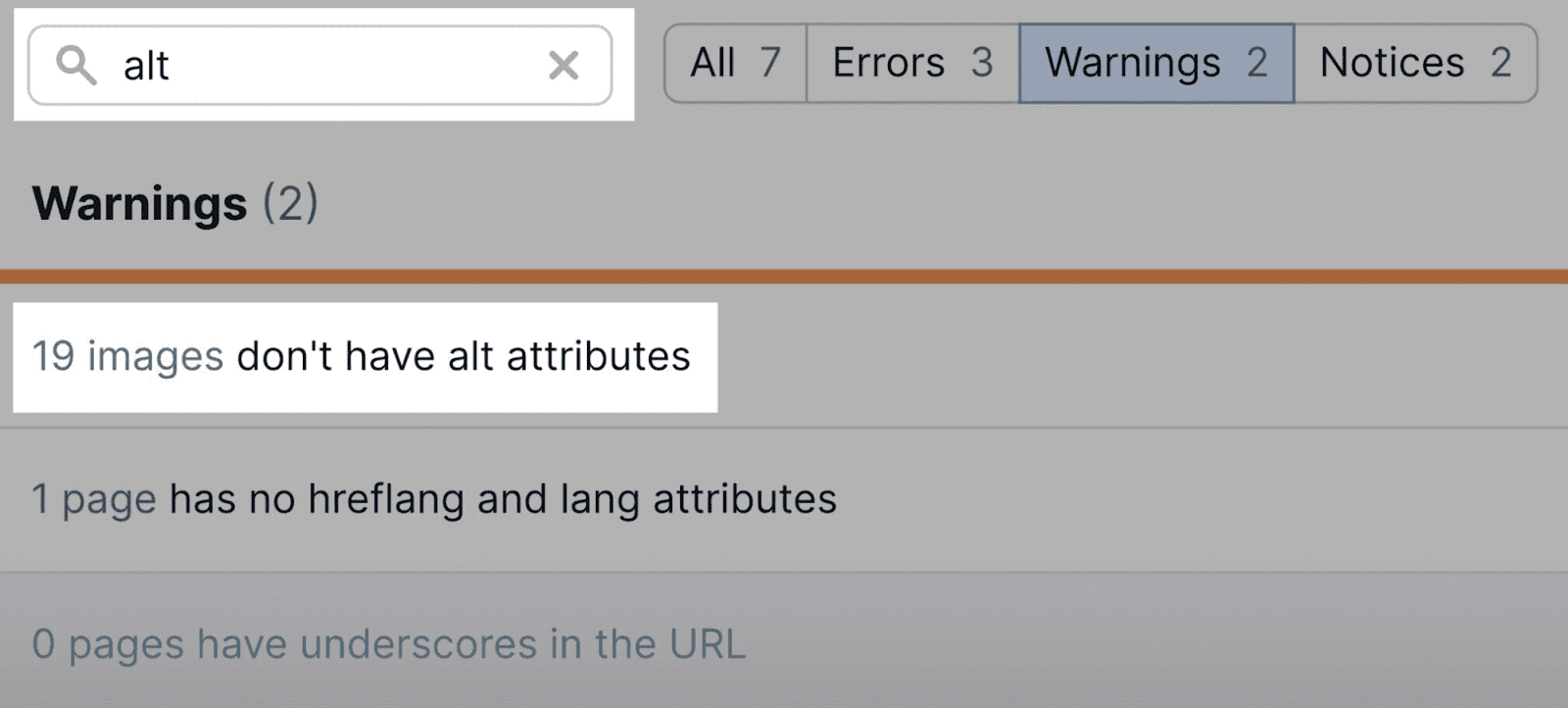 Tip: You can use the On Page SEO Checker to quickly identify pages that need optimization and get ideas on how to tackle them. 
5. Offer Other Useful Content
Offering useful resources in addition to a blog can engage more users, increase your exposure on other platforms, and give you more authority within your niche.
Some ideas for valuable non-blog content include:
A podcast
Webinars
An online course
A tool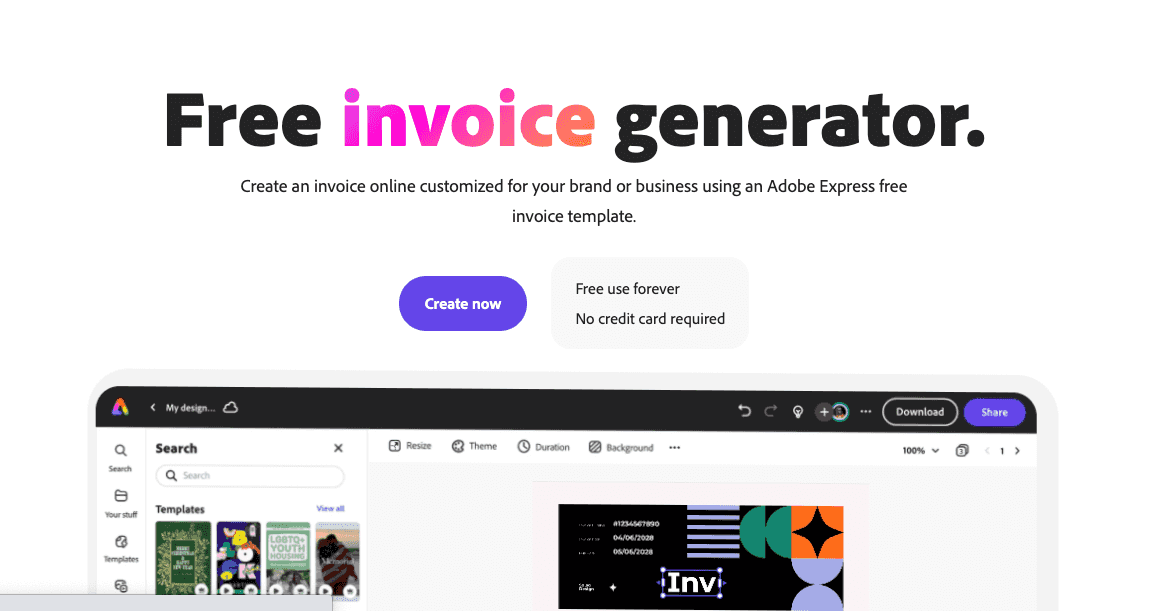 Ebooks
Case studies
Reports
Don't be afraid to incorporate some of these into your blog. For example, you can embed a relevant video into a blog post while also hosting it on YouTube. Or summarize and link to an ebook hosted elsewhere on your site.
6. Build Authoritative Links
Backlinks are links to your website from another website. And they're extremely helpful for promoting your website on Google.
Backlinks are one of Google's top ranking factors. Meaning high-quality backlinks can be a big help in ranking higher on the SERP.
Backlinks can also direct users to your site. This can be an especially helpful means of generating traffic if the links appear on sites that get a lot of traffic of their own.
There are tons of methods for link building that you can employ. If you're just starting out, these are some of the best ones to try:
Ask high-authority websites within your niche to link to specific blog posts, tools, or resources hosted on your site
Use the broken link-building technique to find websites with dead links to competing content, and ask them to link to yours instead
Create unique content that websites want to link to
Wondering how to assess whether a website is "high authority"?
It's easy.
Go to the Link Building tool. 
Enter your domain and click "Create project."
Enter the keywords you want to focus on ranking higher for and your top competitors. Once you've finished configuration, click "Start Link Building."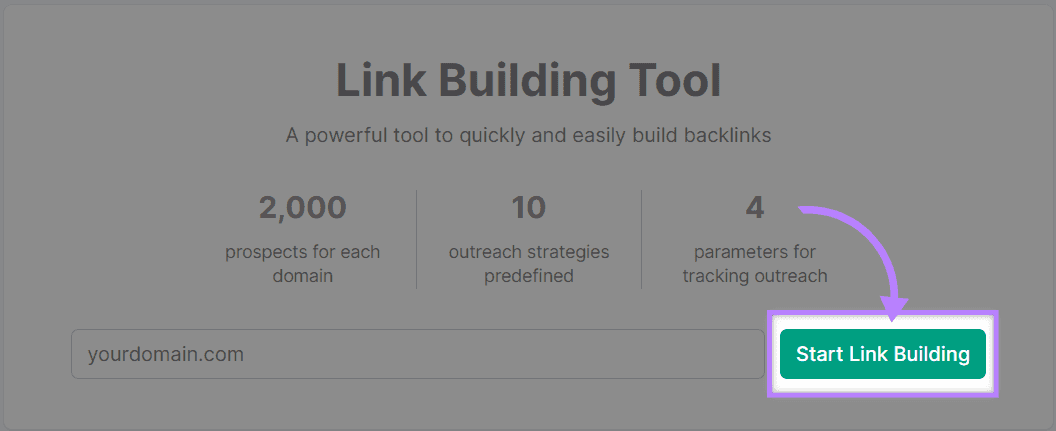 From here, you'll get an overview of your link-building prospects.
Go to the "Prospects" tab for a list of websites that you can target for your link-building campaign.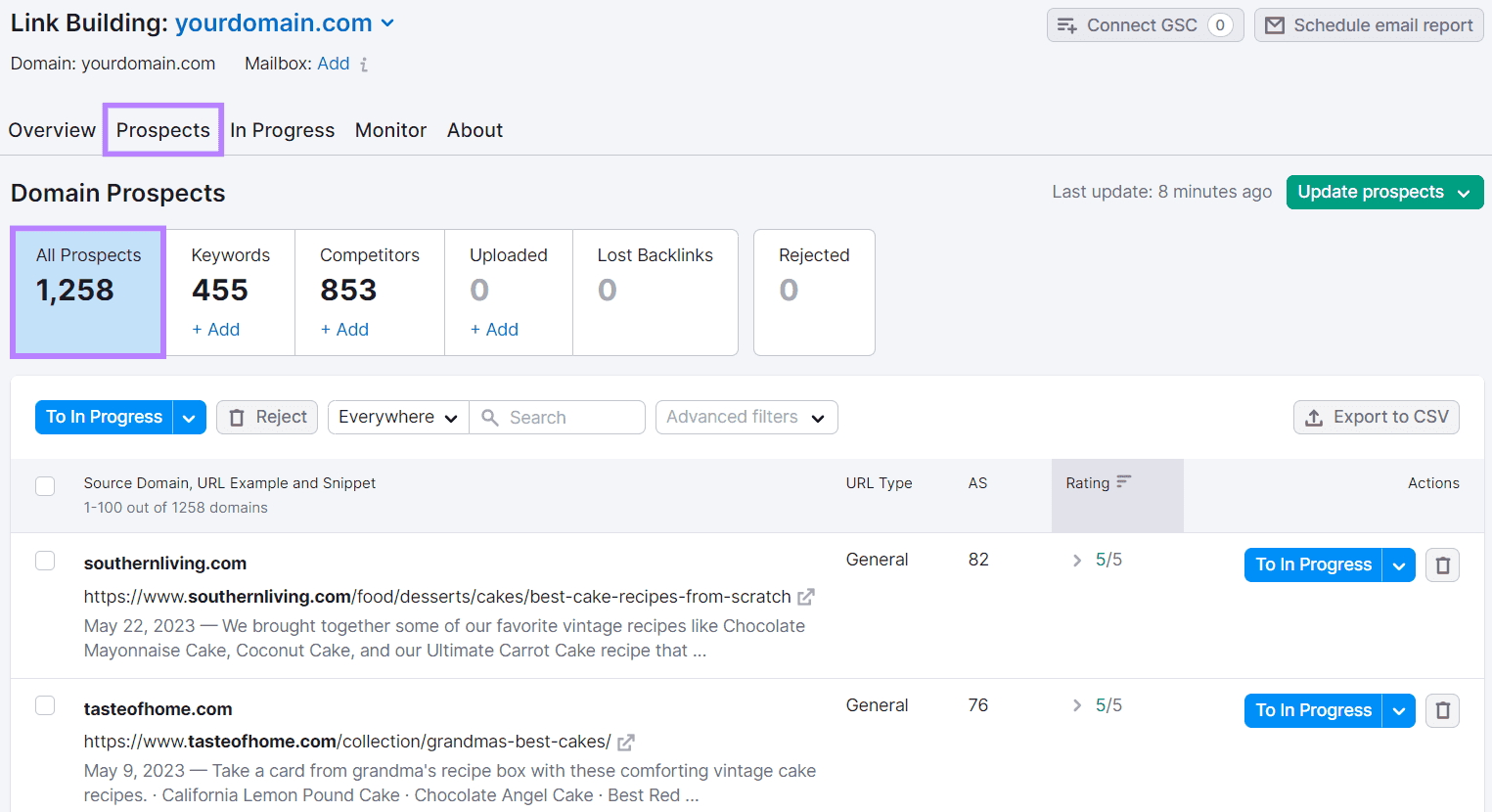 You can review your prospects by various metrics, like:
URL Type: This helps you understand a website at a glance. For example, whether it's a blog, forum, or news site.
Authority Score: Authority Score (AS) is the measure of a site's reputability. It accounts for factors like a site's organic search traffic and the quality of its backlinks.
Rating: Rating refers to how valuable and accessible a link from this particular site is.
When you've identified a good prospect, click "To In Progress" to add it to your In Progress list.
To reach out to saved prospects, switch to the "In Progress" tab. From here, you can click "Contact" to start emailing websites about linking to your site.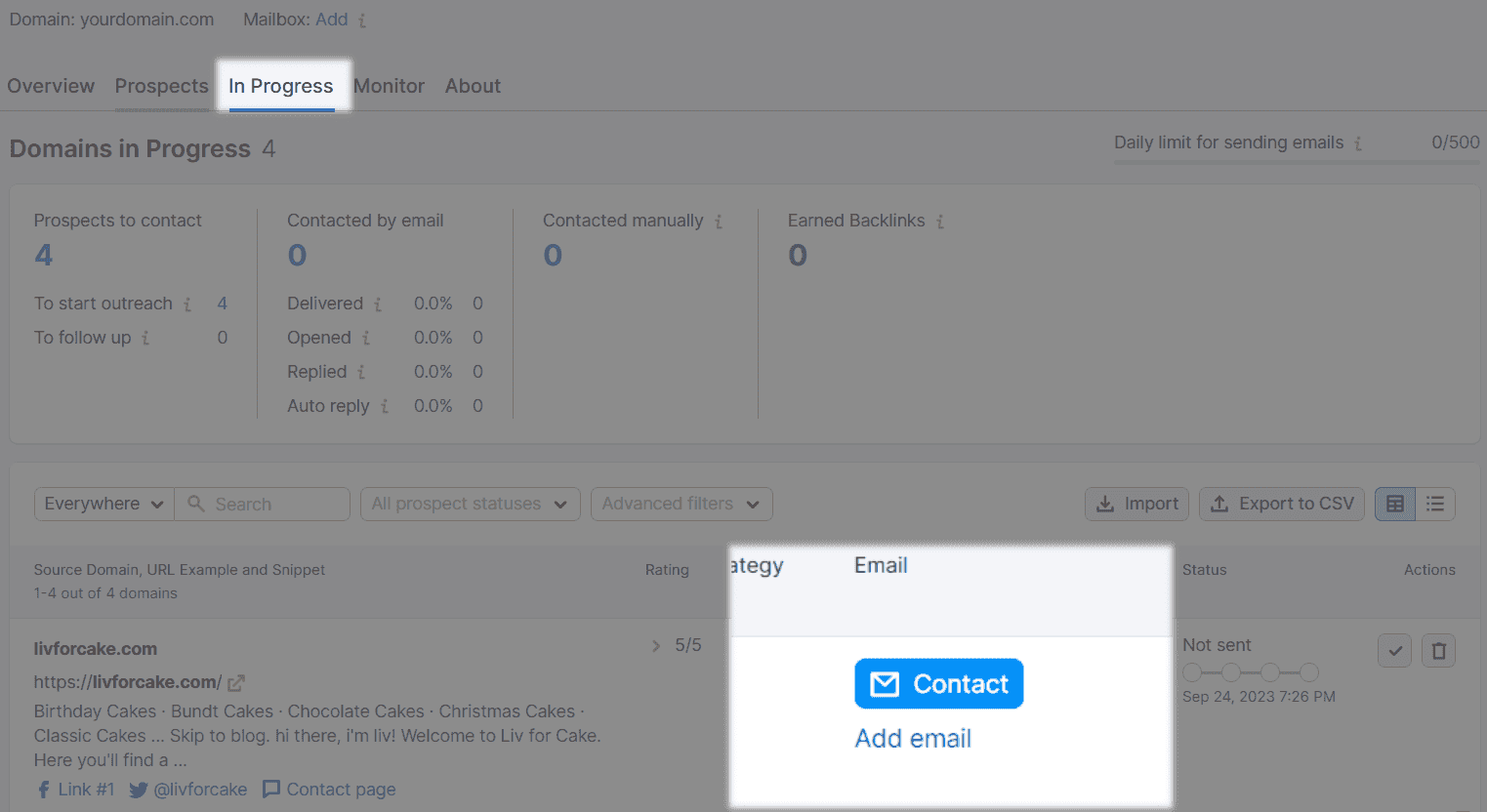 Build Backlinks Easily
with the Link Building Tool
7. Interact with Other Websites
Interacting with high-authority websites in your niche can promote your site by exposing you to new audiences.
There are a few ways to interact with other sites in order to improve your SEO, authority, and visibility.
You Can Guest Blog
Guest blogging is when you write a blog post for another website. By guest blogging, you:
Build relationships with other sites related to your niche
Become more easily discoverable to new audiences
Get traffic sent directly from their website to yours
Further reading: How to Guest Post for SEO in 2023
Invite Others to Guest Blog on Your Site
Give your brand a boost by getting an industry leader to write for your website.
Asking high-authority figures in your niche to contribute to your blog can result in great content that's backed by a powerful voice.
Not only can this lend your content more authority, but it will likely earn cross promotion of your website to the guest poster's audience.
Pitch Your Site for Round-Ups & Lists
Promote your website's brand by getting it added to best-of lists, industry round-ups, or review pages.
Some sites will openly welcome submissions for new websites. Like this: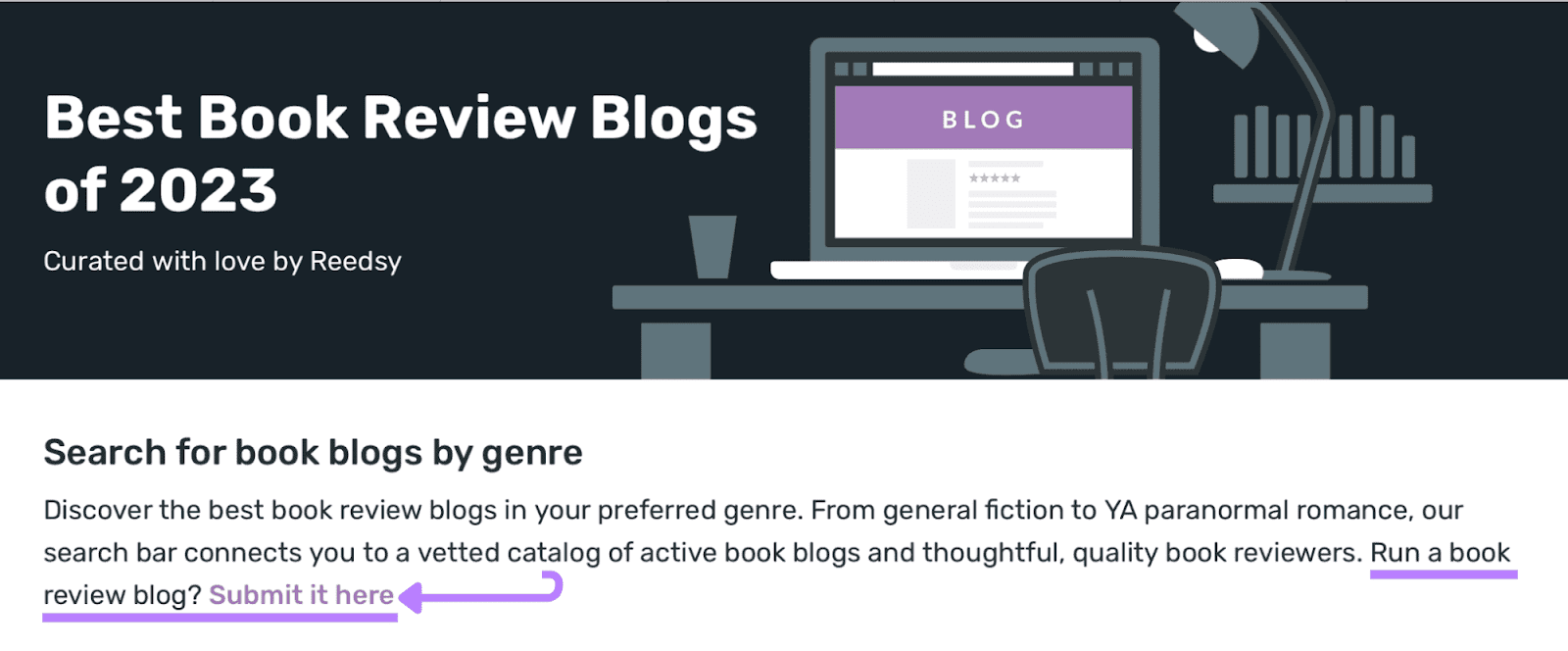 Other sites may require you to send a pitch.
To find lists you can contribute to, you can perform Google searches for "top websites + [your industry]" or "best blogs + [your industry]" and other variations to find lists that your name belongs on.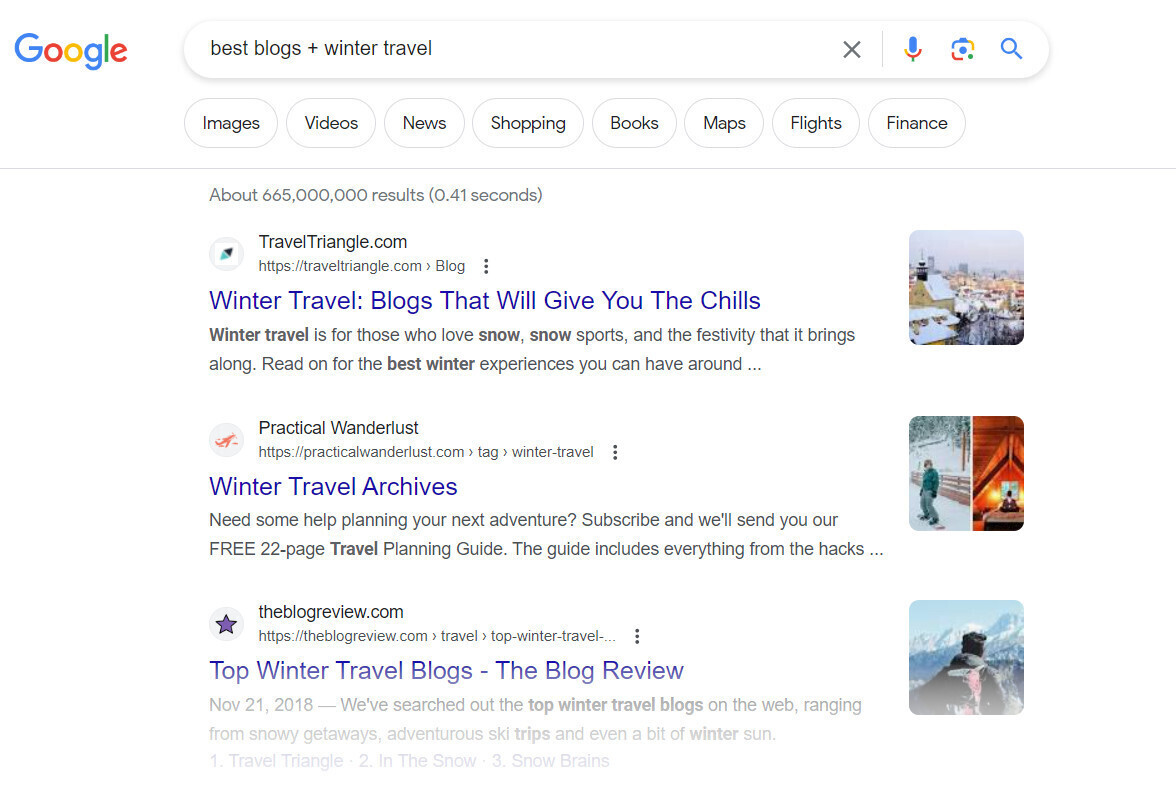 Email those publishers with an irresistible pitch for why they should add your website.
8. Promote Your Site on Social Media
Social media promotion is one of the best ways to build your brand's online presence.
A study by Statista found that in 2023, 73% of people in the US are social media users. Versus only 10% of the population using social media in 2008.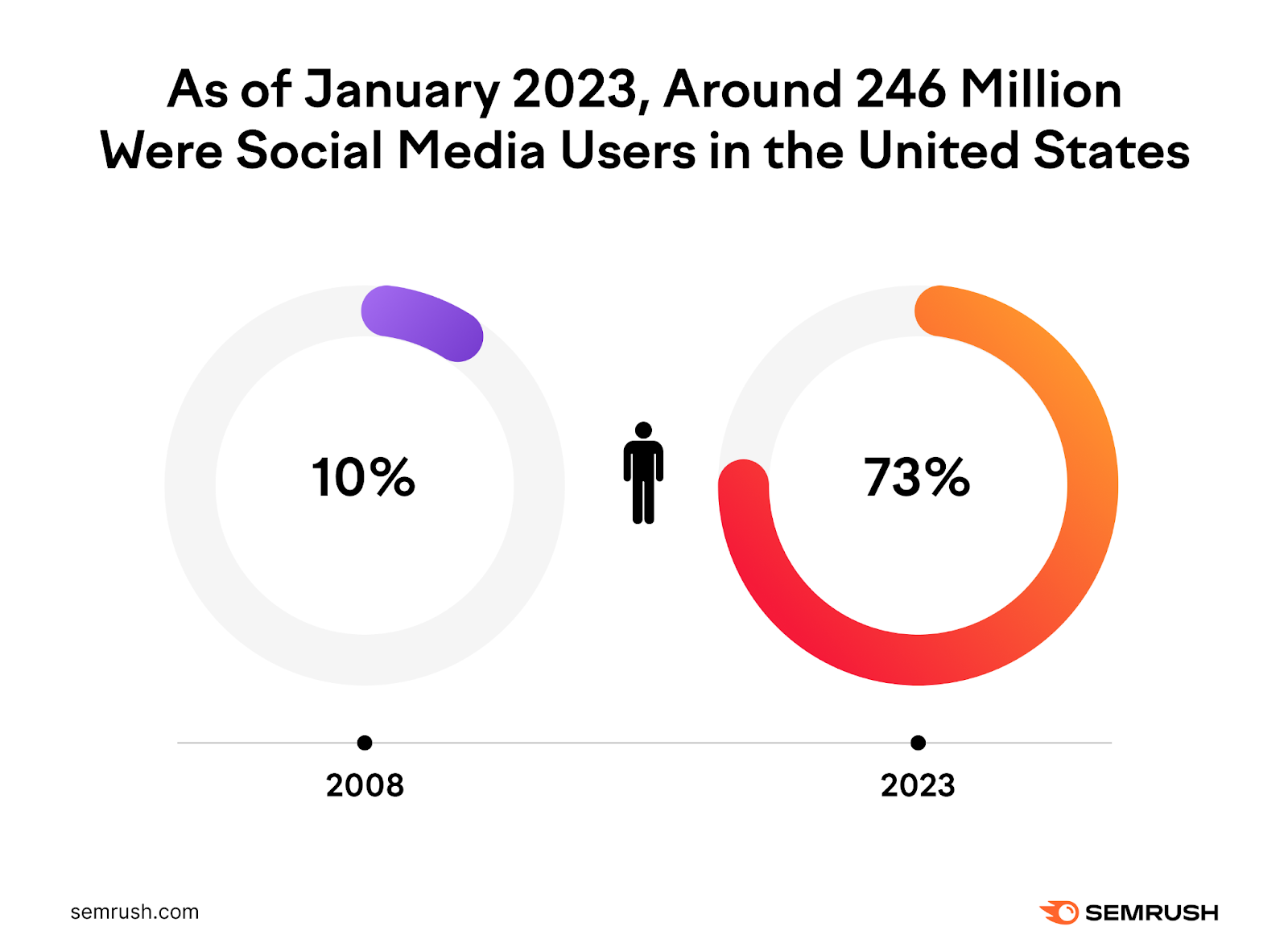 Social media is a huge part of people's lives. And its influence is rapidly growing. Making it an ideal place to promote a business.
Popular social media platforms for businesses include:
Facebook
Instagram
TikTok
X (formerly known as Twitter)
LinkedIn
Pinterest
If you don't have the bandwidth to manage accounts across all of these platforms, start with one or two that best match your business and the content you have available to promote.
For example:
Business-to-business (B2B) websites with lots of links and articles to share should focus on LinkedIn
Business-to-consumer (B2C) websites with product photos and videos can do well on TikTok or Instagram
You should promote your website on Facebook regardless of your business model. This is the most widely used social media platform in the world. And is a leading space for B2B and B2C promotion.
To populate your social media account, you can link to newly published articles on your site. Post snippets from your content. Or share custom media, like images and videos.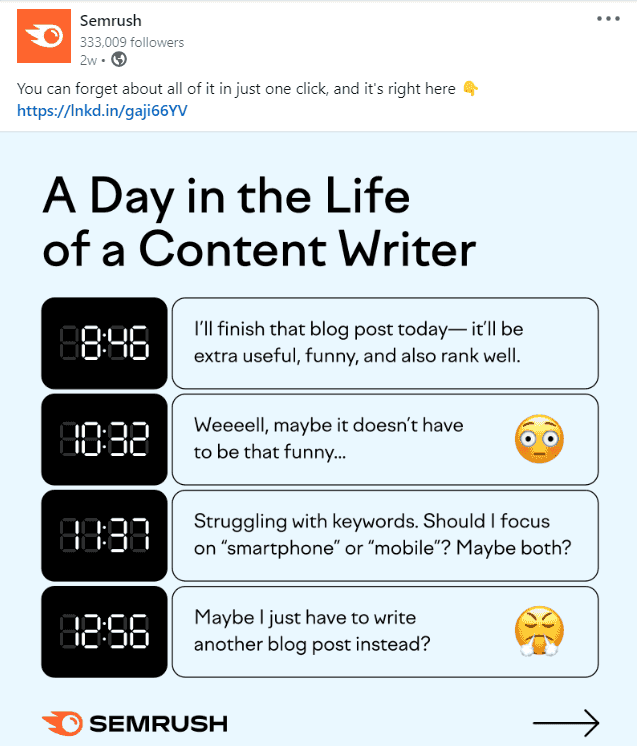 These are low-effort and low-cost ways to repurpose existing content to promote your brand without hiring a dedicated social media manager.
Interacting with your social media audience by liking their comments, responding to questions, and resharing their content about your products also goes a long way toward building your reputation and fostering customer loyalty.
Tip: To further cut back on labor costs, use Semrush Social to track, post, analyze, and optimize your social content. 
9. Leverage Email Marketing
Email marketing is easy, affordable, and effective. 
With billions of email users in the world, curating an email list and sending out content is one of the best ways to reach people.
Email marketing boasts tons of benefits that makes it a great return on investment:
It generates revenue
It increases conversions
It builds brand awareness
It strengthens customer relationships
To effectively promote your site through email, you need to:
Build a contact list: Add a contact form to your site and promote it with pop-ups and in check-out pages
Offer unique email content: Of course a great email strategy includes great email content. Set yourself apart with an attention-grabbing newsletter, coupons, promotions, contests, and giveaways.
Monitor your results: Keep an eye on bounce rates, open rates, click-through rates, and unsubscribe rates. Do more of what works well, and less of what doesn't.
10. Add Your Business to Online Directories
Make sure potential customers can find your business by adding it to local business listing directories. 
These directories compile lists of businesses based on their location.
Being listed is a good way to improve your local SEO strategy. And it can help your website get noticed by your key demographic. 
A listing includes your:
Business name
Address
Phone number
Basic description
A link to your website
Customer reviews
To get listed on these directories, find reputable directories and manually submit your business. Or you can automate the process with the Listing Management tool. 
To start, you can use the tool to generate a free visibility report.
Enter your business's name, phone number, or web address, and click the "Search" icon.

This will generate a report of your business's online presence.

This report will include how many listings you appear in, how many listings need to be fixed, and how many reviews your business has.
Scroll down to see your listing status with the most popular directories.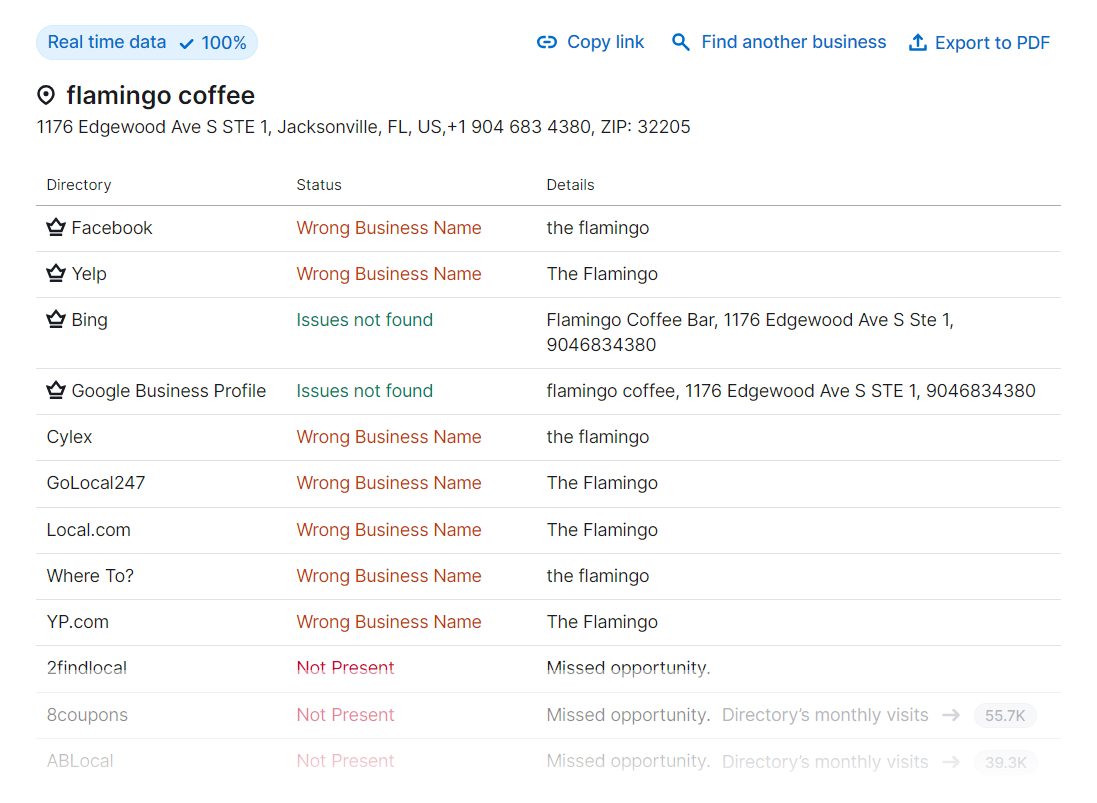 Use this list to identify missed opportunities. Taking advantage of these can go a long way in increasing your website's online presence.
Increase Your Visibility
with the Listing Management Tool
11. Collaborate with Influencers
Influencer marketing is a proven way to expand your audience and increase brand awareness.
It's a strategy in which you collaborate with an individual (an influencer) to promote your site to their audience on social media. This individual should have a large following and an active voice in your industry or an adjacent one.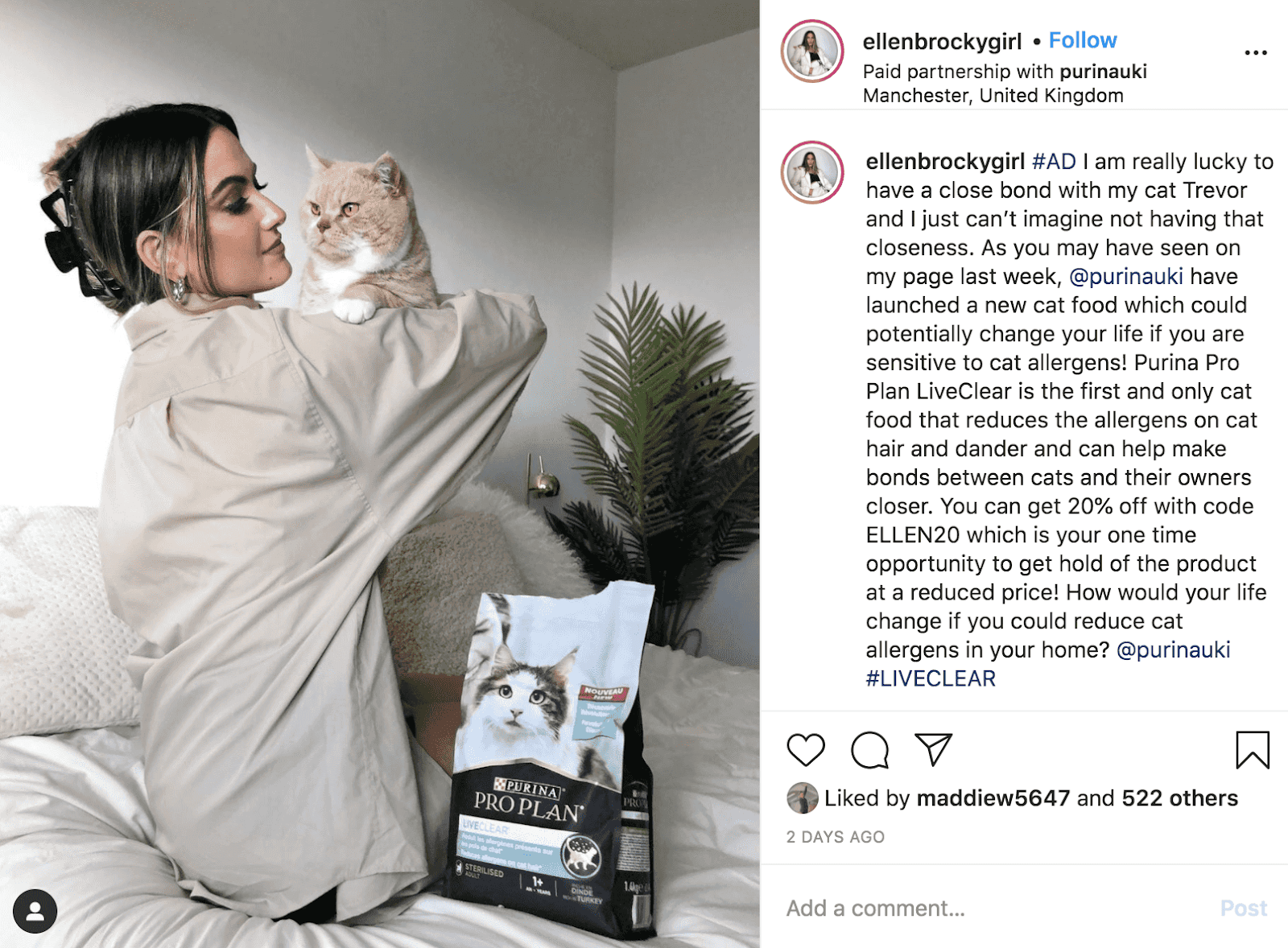 What makes influencer marketing so powerful is its psychological effect. It serves as a form of social proof—a phenomenon that makes people trust and want to copy the actions of others.
How to Find Influencers
To promote your business successfully through influencer marketing, you need to find the right people to collaborate with.
You can manually find individuals through industry research.
Or you can use BuzzGuru Influencer Analytics to help you identify influencers that align with your brand. 
Start by going to "Influencer Discovery" and selecting a target social media platform.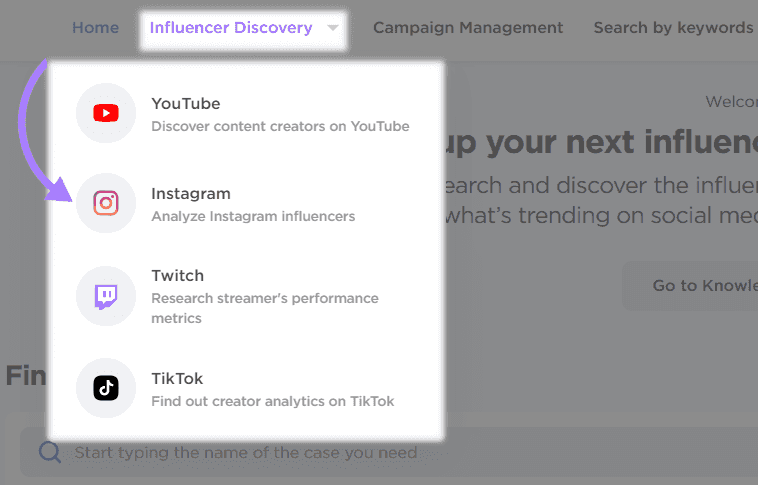 To refine the list, click "Filters" in the top right.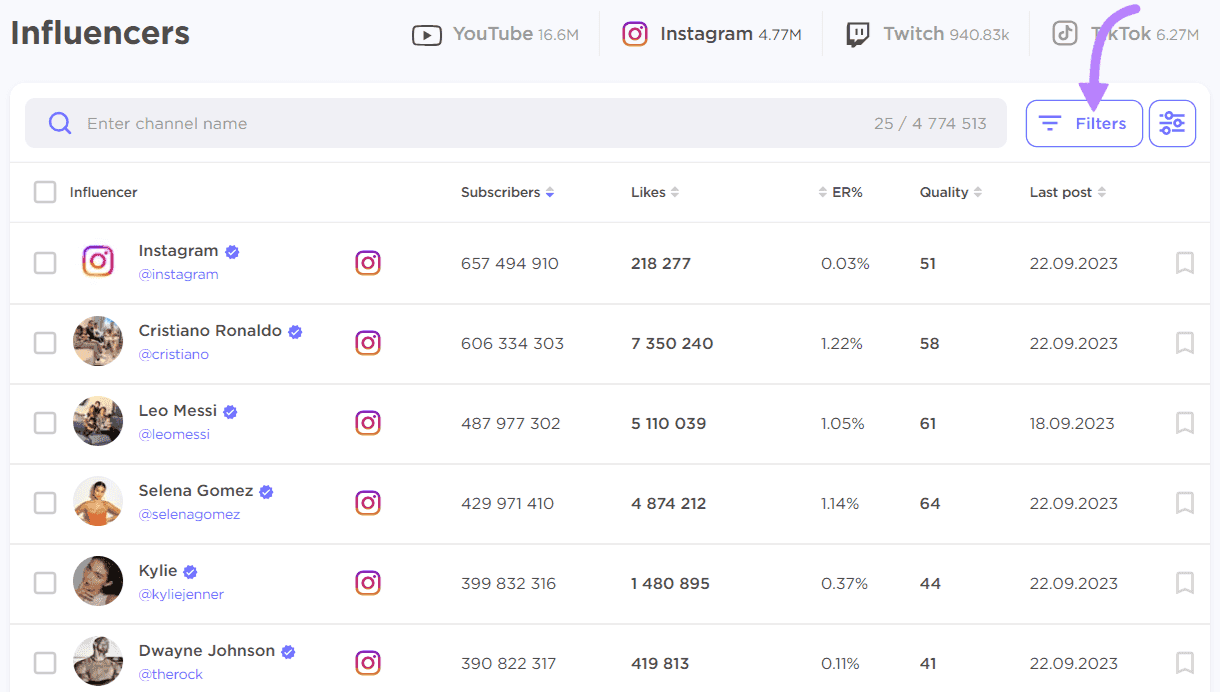 Here you can set your preferences for subscriber count, engagement rate, price, and other criteria.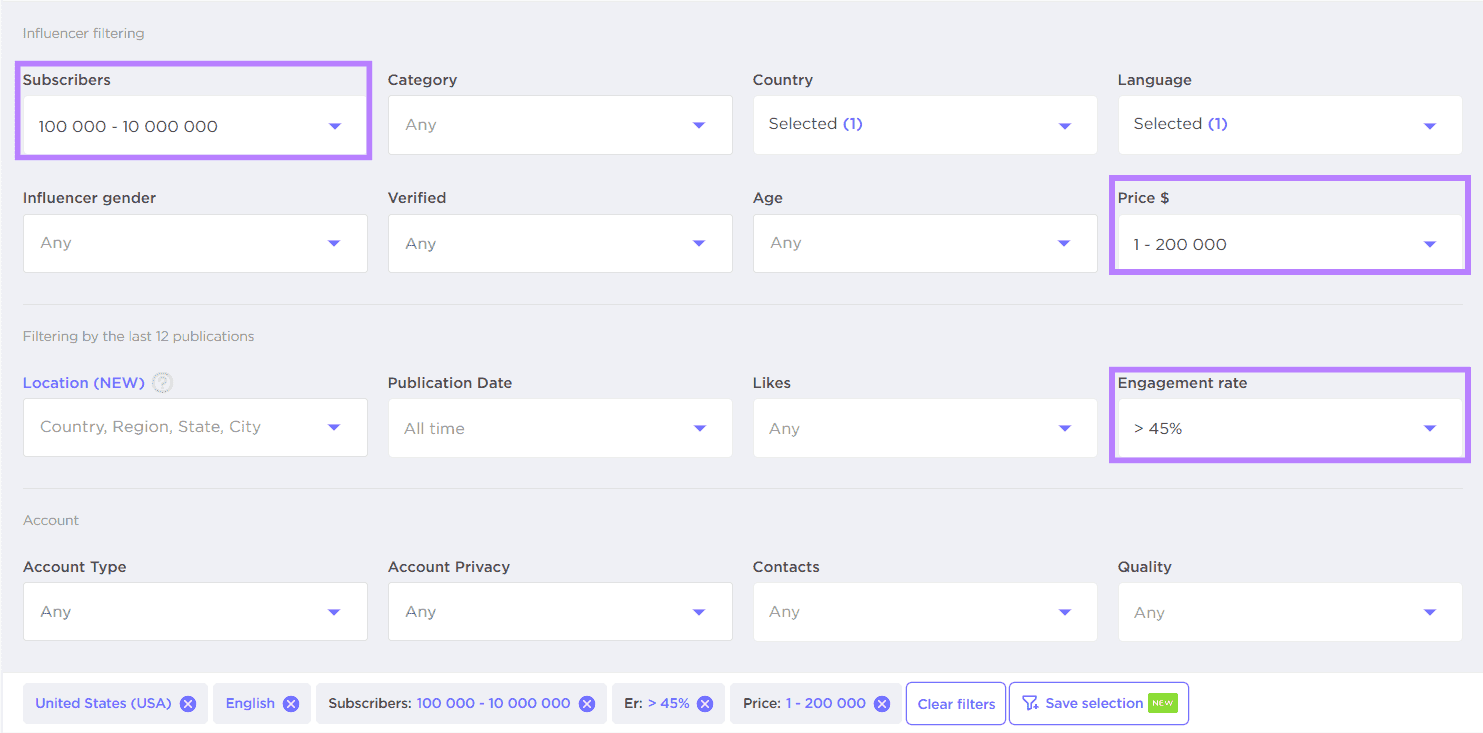 Now you have a curated list of influencers that match your needs. Click on an influencer's profile to get additional details and their contact information.

If you're not ready to spend money on influencer marketing, focus on unpaid campaigns.
Unpaid campaigns will be harder to sell to influencers, but they can still work. The key will be in how you pitch the campaign to your influencer of choice.
Tip: Make sure there's something in it for the influencer. Whether that's a free product or cross-promotion.
Don't forget to track your influencer campaigns. Pinpoint what's working so you can put your money in the right place when you're ready to expand your marketing budget.
12. Monitor and Adapt Your Strategy
Monitor and update your promotional strategy to ensure your efforts don't go to waste.
Taking advantage of these techniques won't make your website traffic skyrocket overnight.
But with accurate progress tracking and frequent adaptation, you can make your website a recognizable brand name in no time.
SEO is the Secret to Promoting Your Website
When it comes down to it, ranking highly on Google is the best way to get your website noticed. Paid ads can get you top spots on the SERP. But SEO can get you there for free.
Focus on creating great content, optimizing the user-experience on your site, and building authority backlinks. With a good SEO strategy, you can see huge improvements to your site's visibility with little to no money spent.